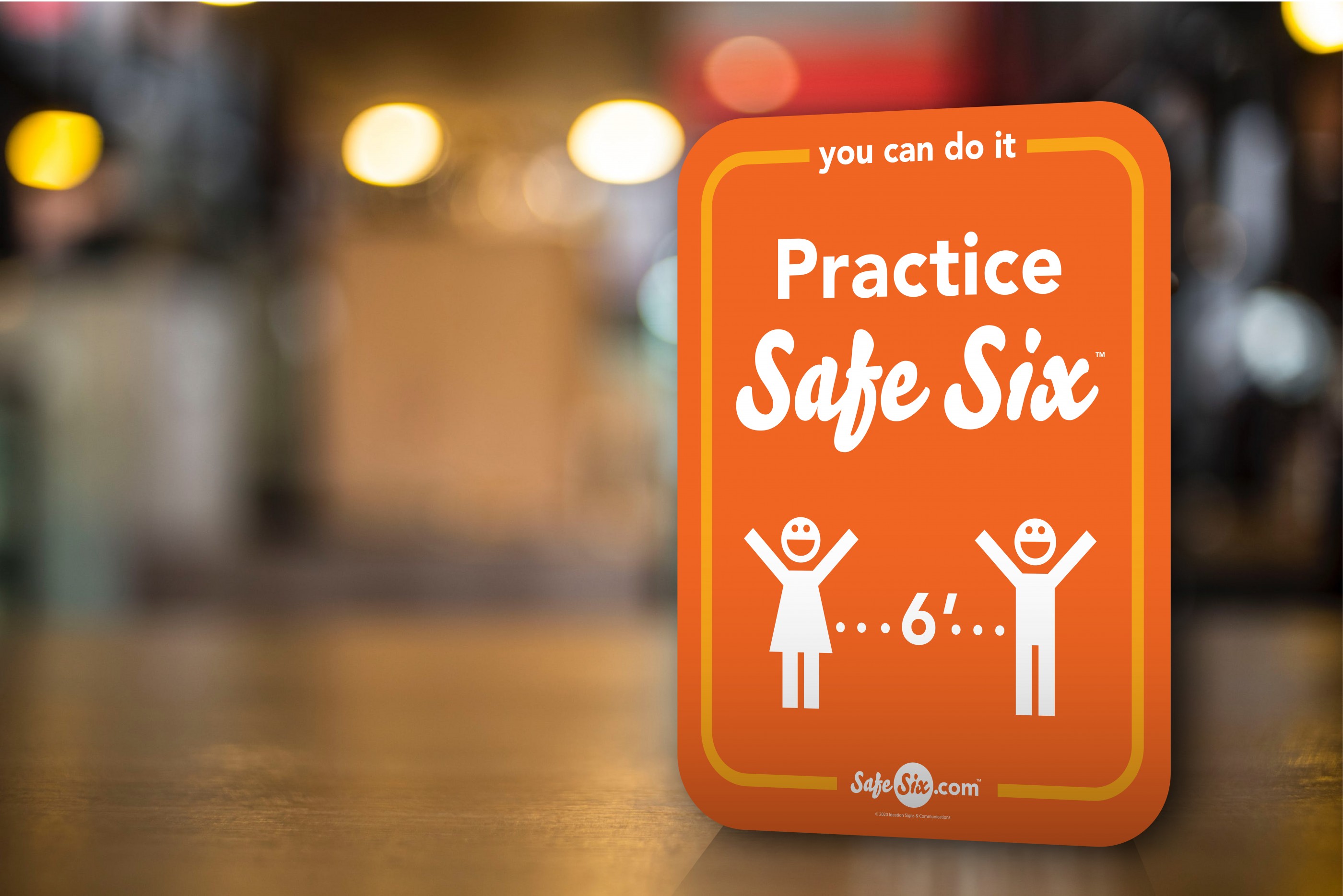 15 May

Are You Ready to Practice Safe Six?

It's time to talk about a subject that frankly, can be a little uncomfortable. Practicing Safe Six.

You know…maintaining a social distance of 6 feet or more.

I know what you're thinking; it's not always top-of-mind when you find yourself in the moment, but it's important. Not only for you, but for those you care about: your employees, customers and vendors.

The fact is, scientists are predicting that we may be a year or more away from a vaccine against Covid-19.  Our states can't wait that long to reopen the economy, which means it's now up to us to stop the spread as we get back to work.

Ideation Orange is here to help with our Safe Six line of signage designed to stand out and encourage healthy behavior, all while bringing a smile to people's faces. Of course, we can also create a custom-tailored solution just for you.

So have the Safe Six talk with your co-workers, your customers, your vendors.  Remind them that everyone is doing it – and encourage them to do it too. And together – or rather apart, we'll get through this!

Visit SafeSix.com for social distancing and other Covid-19 signs that are ready for purchase. Or drop us a line if you'd like to tailor a "Back to Work" signage solution just for you.