Ideation's Jon Moses designed a new visual identity for Burtek Enterprises by through rebranding. Burtek is a provider of highly engineered, fabricated solutions for the aerospace, defense, energy and industrial markets. Exiting receivership in 2012 and rebuilt under strong leadership and financial backing, it was important for Burtek to communicate that it was back and stronger than ever.
above photo by Chuk Nowak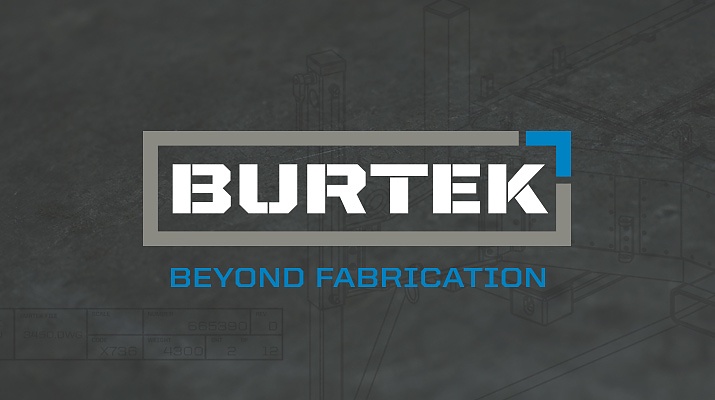 The logo was designed to be strong, tough and enduring. According to Jon Moses, the typography was a visual metaphor for fabrication, with many pieces coming together. The bold and stencil-like typeface communicated strength and also hinted at the defense industry roots of Burtek.

Per Jon Moses, "the deep corporate blue color that had previously helped define Burtek was lightened and intensified to bring out the enthusiasm and electricity found in the re-energized organization." The subtle blue arrow was designed to communicate the upward trajectory and focus of the company.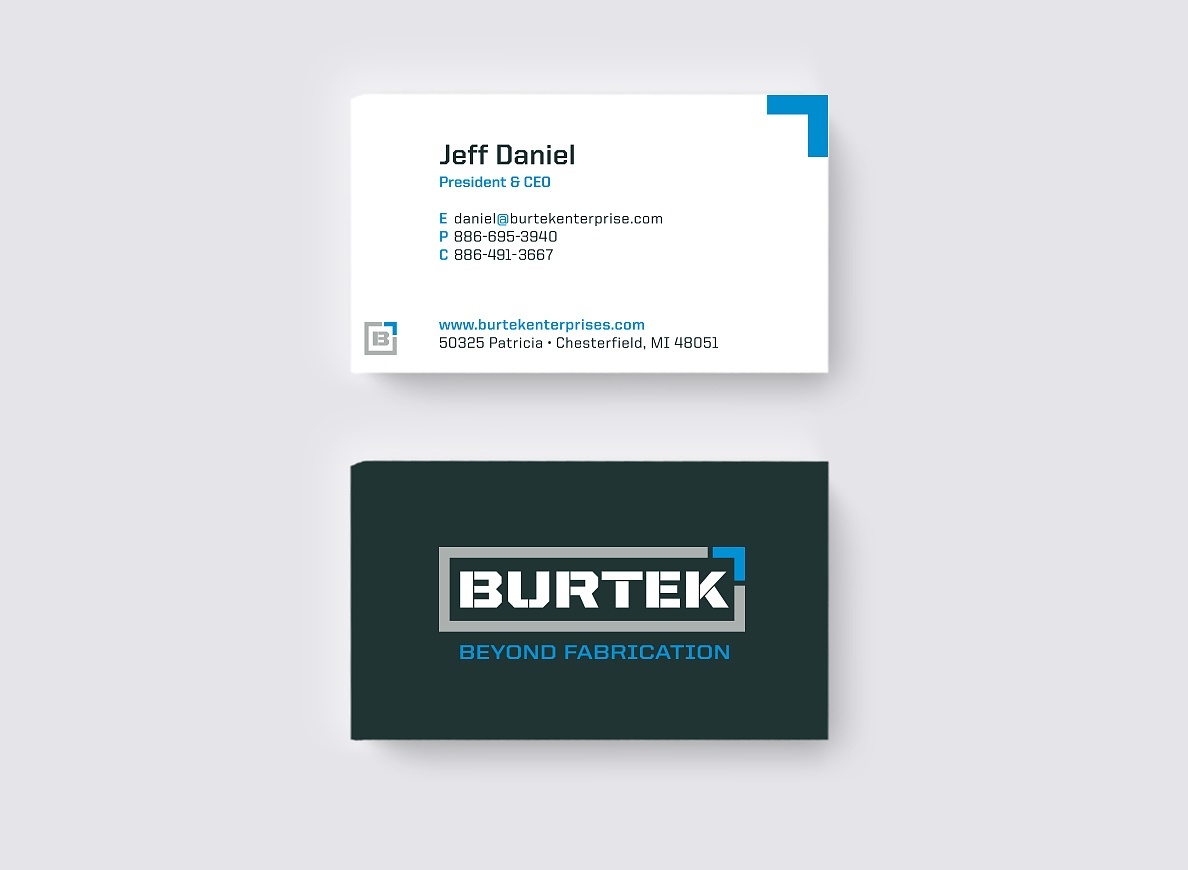 With a goal of diversifying beyond the defense industry, a new slogan was developed to lead the narrative that Burtek is a great partner for complex and high stakes fabrication; when world class engineering and project management is critical for success.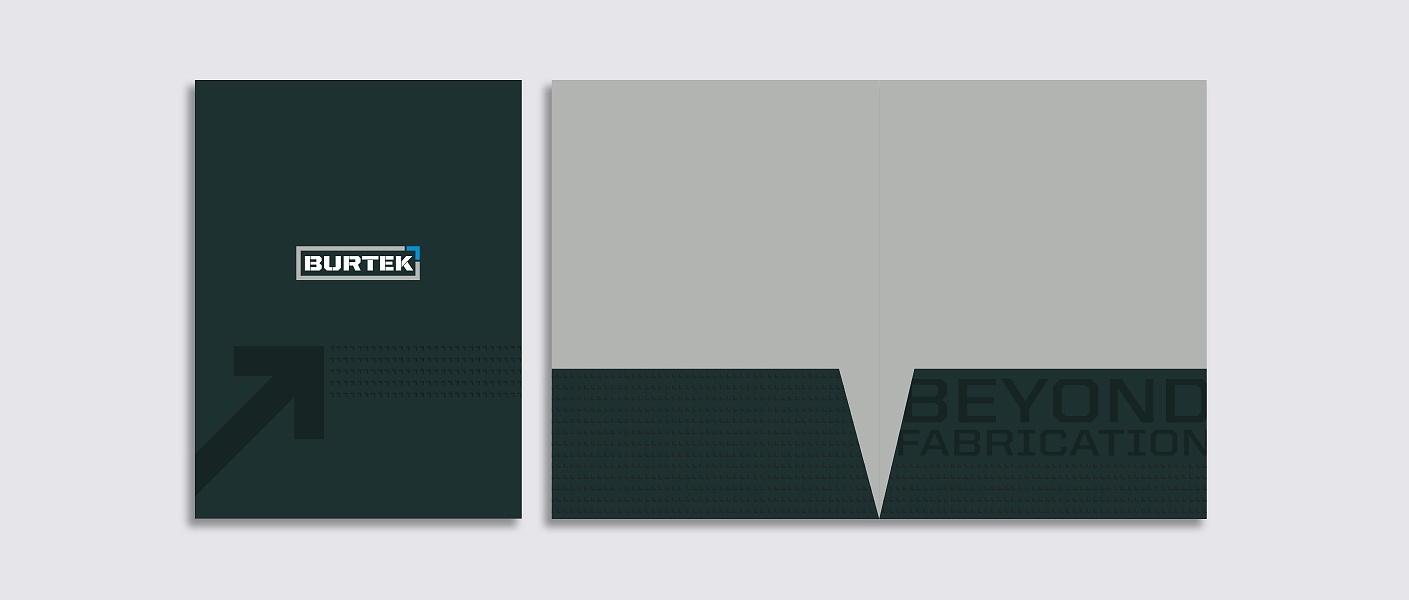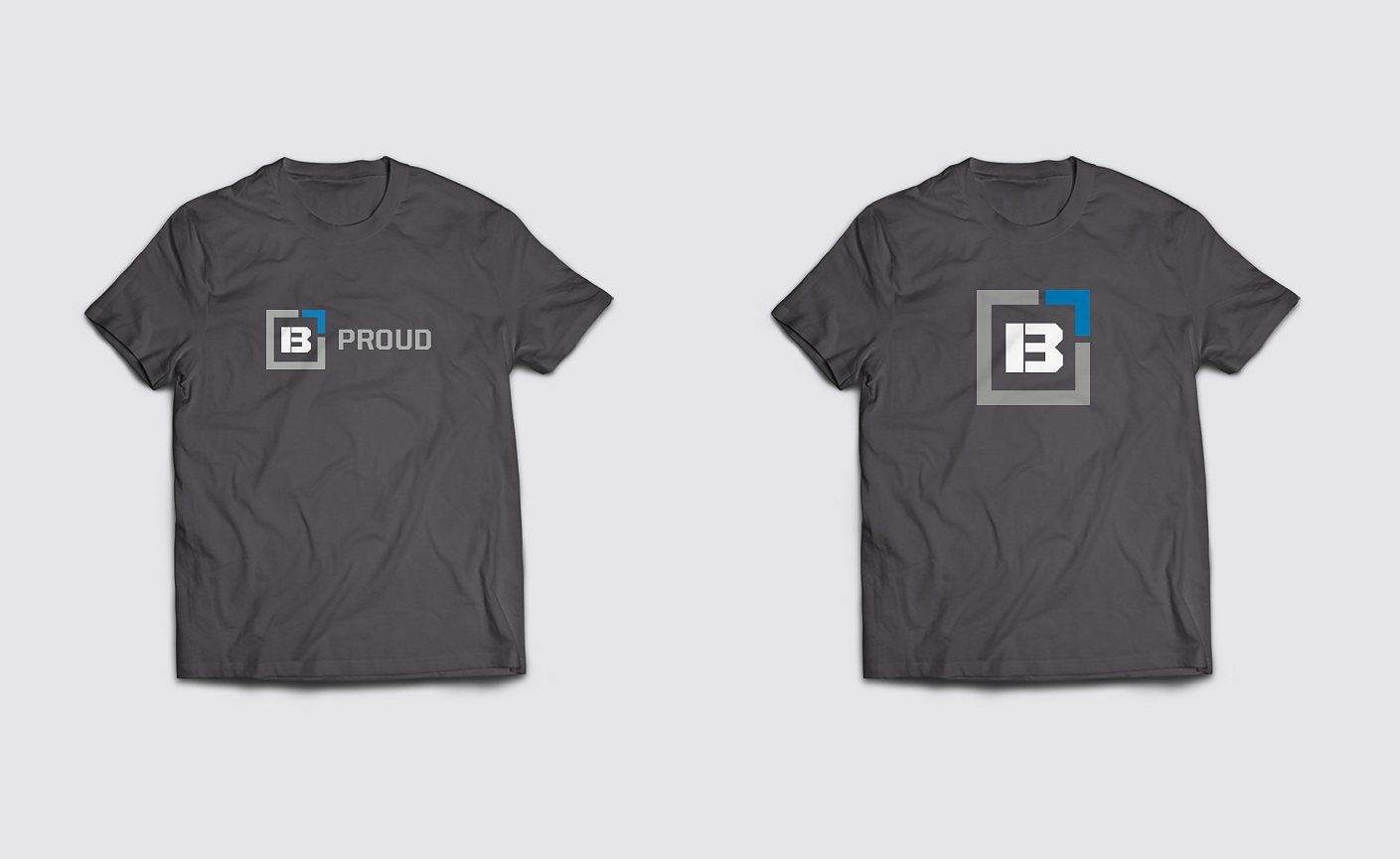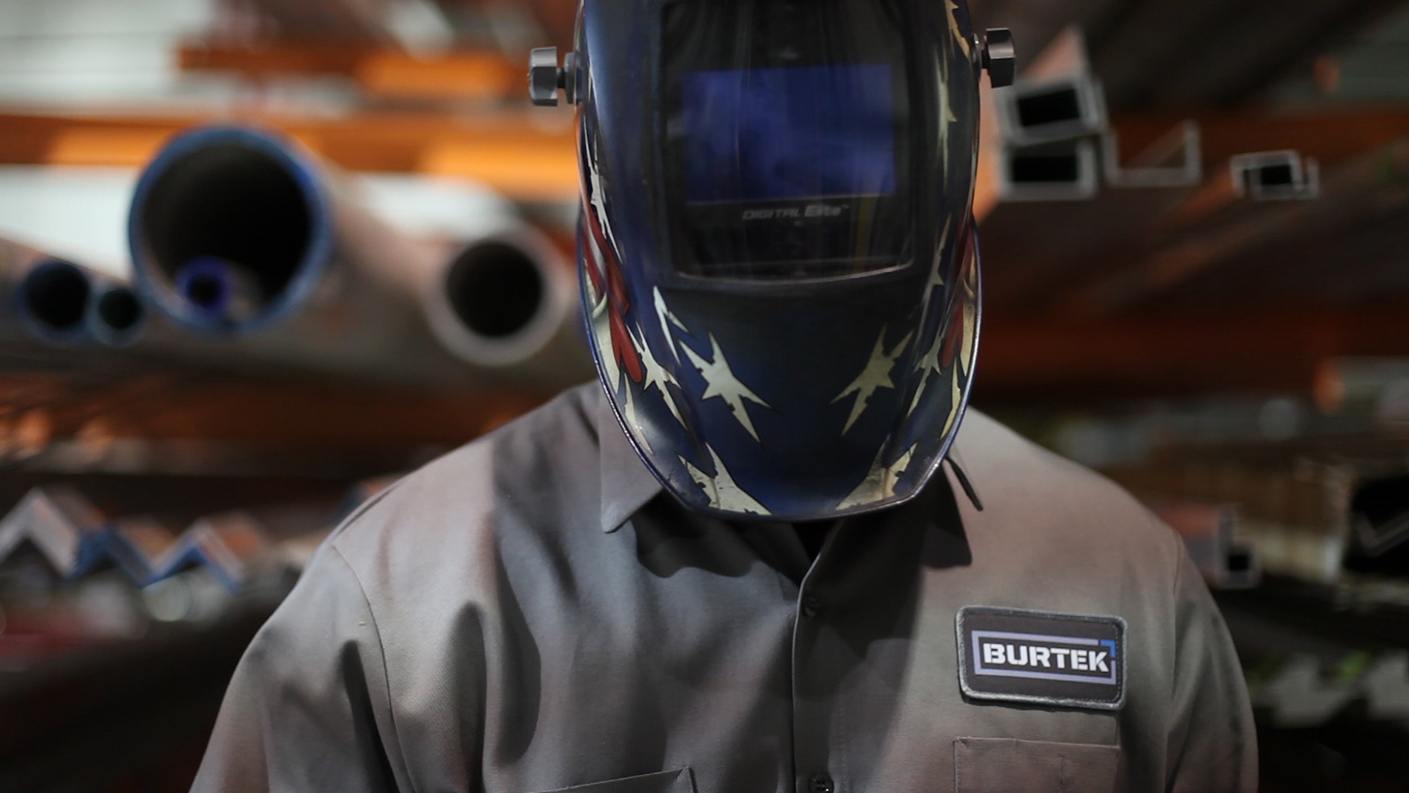 photo by Chuk Nowak
Once approved, the logo was quickly used on new apparel and uniforms that are worn with pride by over 225 employees.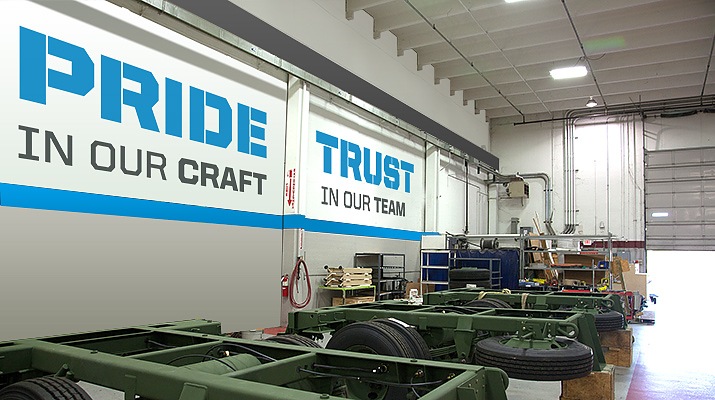 Renderings were developed to illustrate how the new branding could energize the Burtek environment.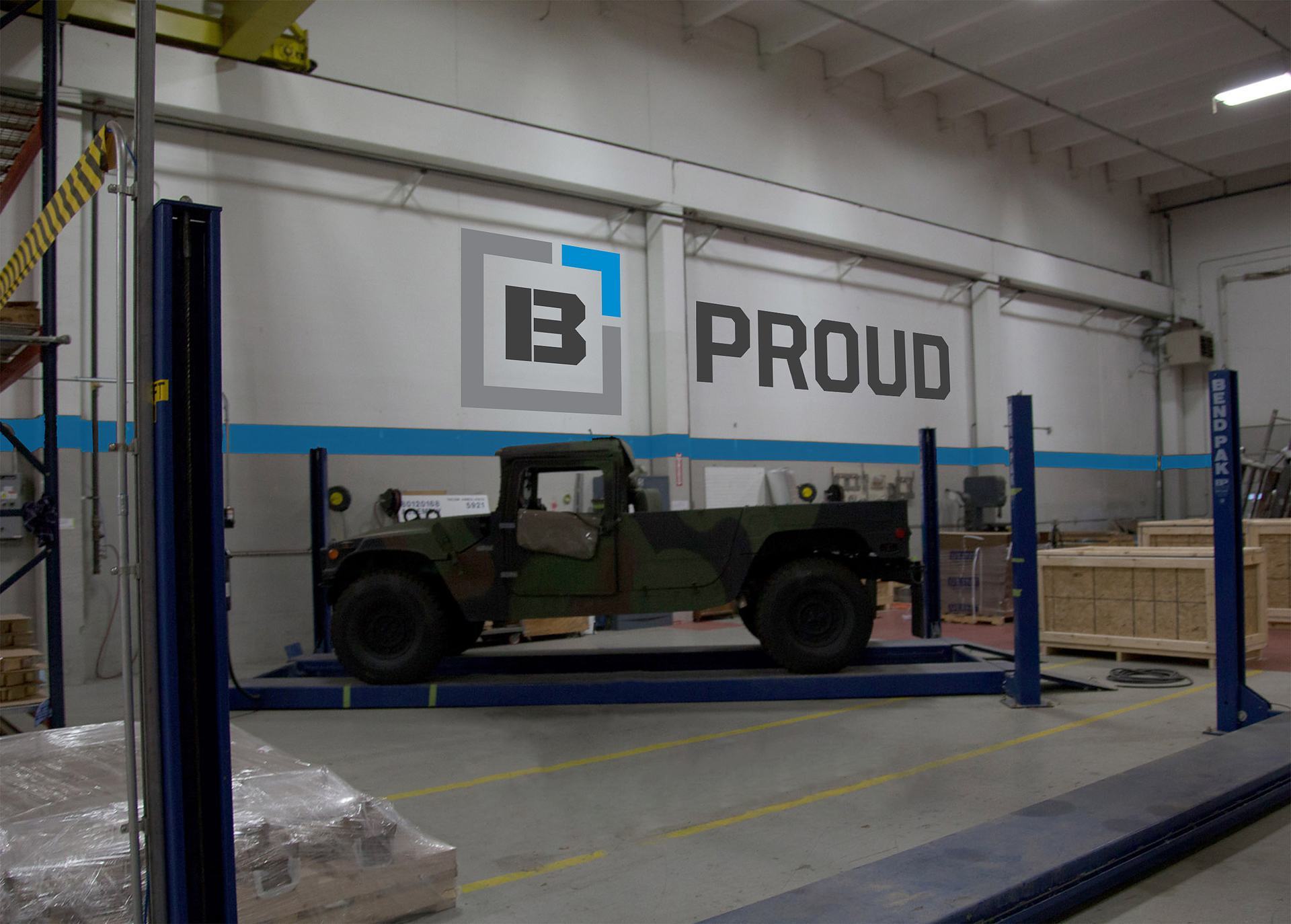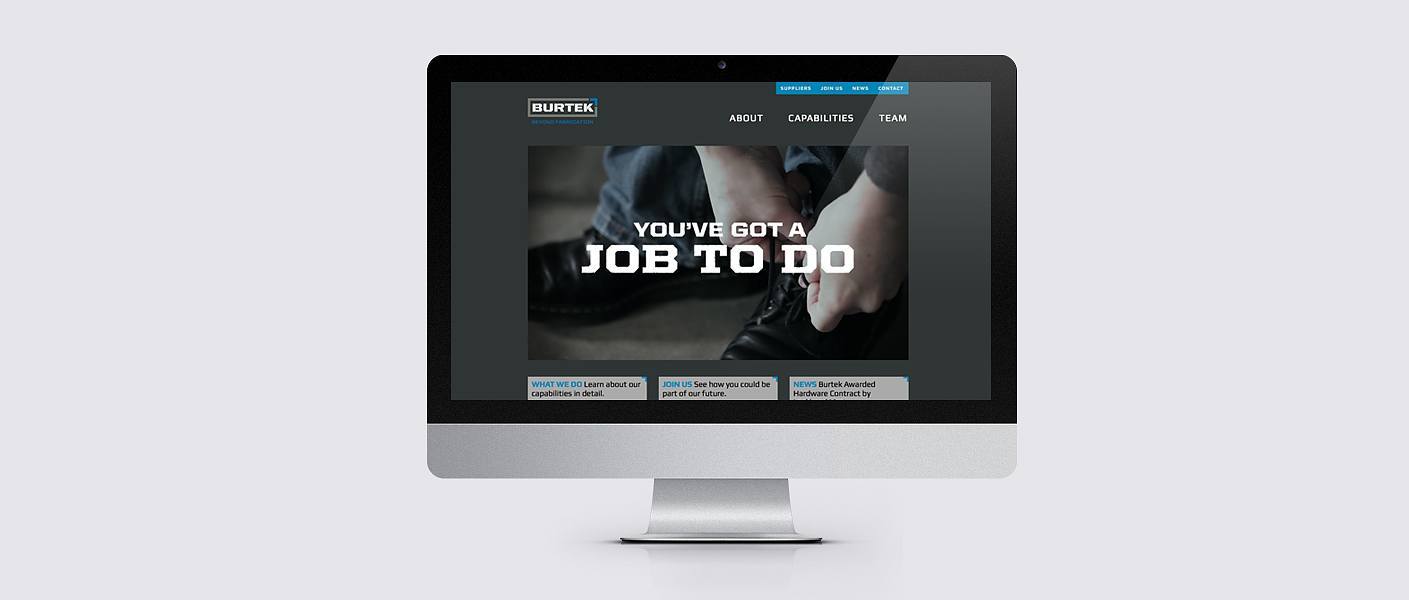 A new website was designed to communicate the strength behind Burtek – it's team of employees. "While competitors tend to focus on their capabilities, something that really isn't all that differentiating in the industry, we felt it was important to communicate the human talent and strength at Burtek, a characteristic that truly differentiates Burtek and drives their strong results," said Jon Moses.
A motion graphic sequence was designed and produced to confidently and dramatically tell the new Burtek story in less than 2 minutes. The video is featured on the website home page and is also used to kick off selling consultations.
"The Burtek brand image is now a true representation of our company. Our new look respects our past, but more importantly helps move our company forward as a provider of highly engineered solutions for mission critical applications. Internally, the rebrand has increased pride in our team. Employees are proud and excited to wear the "B" on their chest! Jon and the ideation team did a great job of understanding who we are and executing the project from day one. "
– Kevin Schrage, VP – Administration & General Counsel, Burtek Enterprises