Grace Centers of Hope contacted us to help raise the capital needed to build a new women and children's shelter, increasing their capacity to alleviate homelessness in Metro Detroit by 200%. The needed help moving people emotionally as opposed to physically. Specifically, they wanted a brochure that would communicate the campaign in a way that would move people to give. We showed them how they could use infographics to speak to their donors.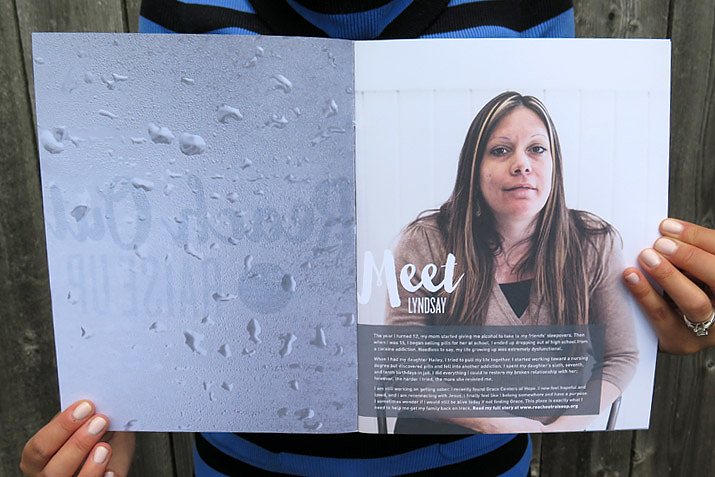 According to Ideation Creative Director, Jon Moses, "What became clear early on was that this wasn't so much about telling donors about what could happen, but about what has happened already, about the lives of homeless women that have been turned around by Grace's proven approach. This was now about making the case for scale. Accordingly, three powerful real life stories were told."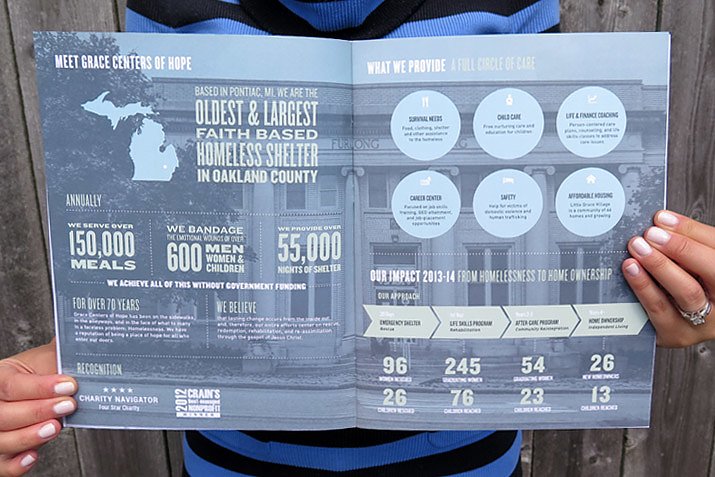 Infographics were designed to simply communicate in one spread, the facts and figures related to how Grace Centers of Hope leads the homeless to home ownership.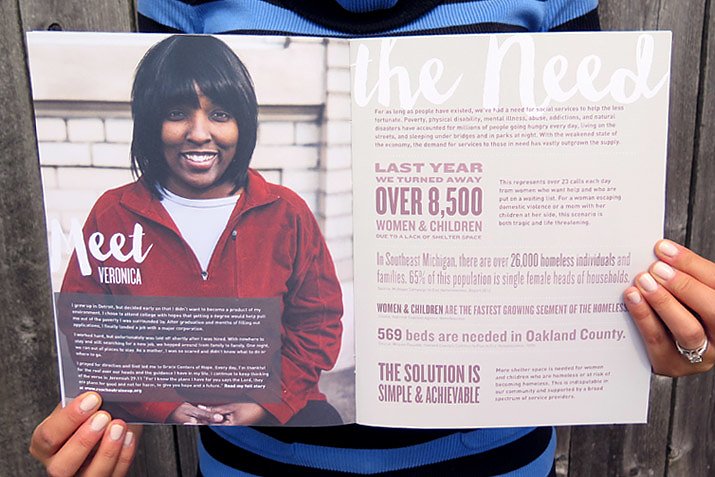 There was a story to tell of why there has been an increase in homelessness amongst women with children. However, the fact that over 8,500 women and children are turned away by Grace each year due to lack of shelter space was an arresting point to drive home.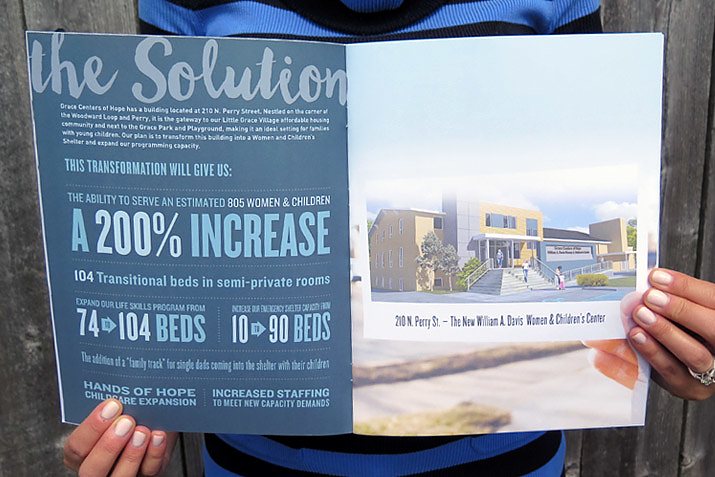 A page was designed to clearly communicate the quantitative impact of the new women and children's center, a 200% increase in capacity to now serve 805 women and children.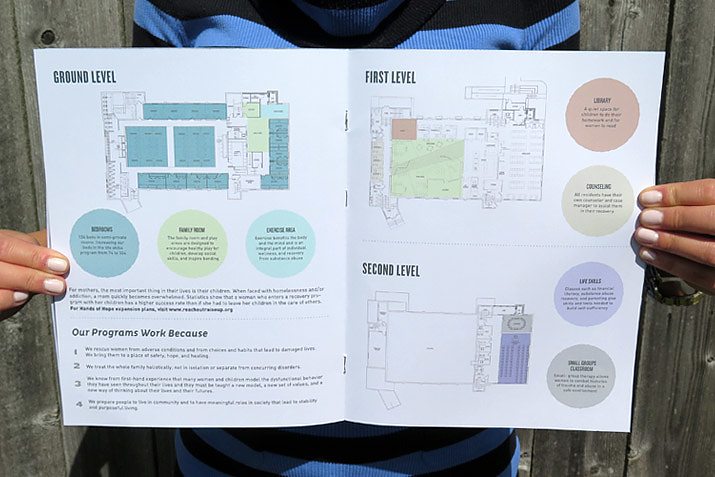 How the newly proposed facility was to be used, was communicated, reinforcing the extensive planning and design behind the campaign. It further helped prospective donors understand how the operation worked.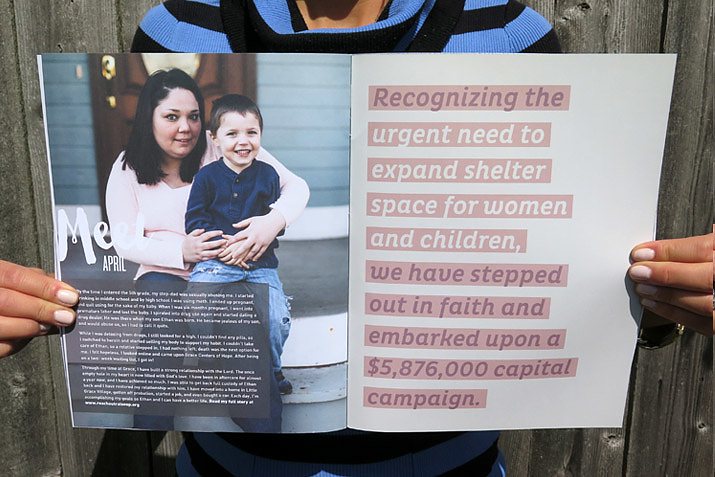 The total amount of the capital campaign was clearly communicated.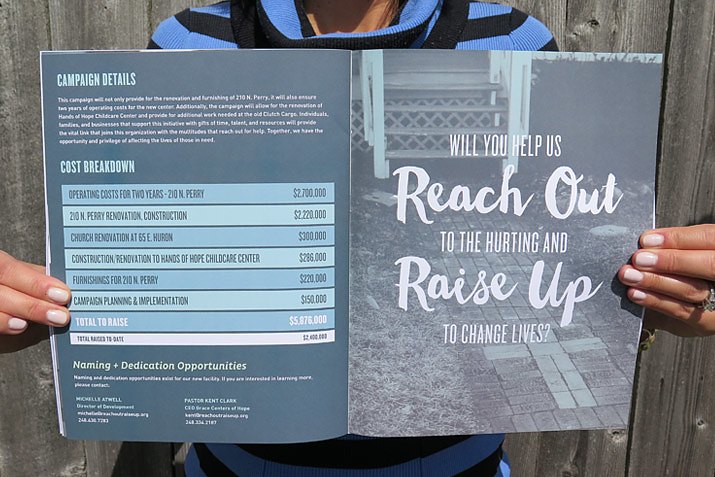 A cost breakdown told where money would be spent and that a comprehensive budgeting approach had been taken to ensure stability.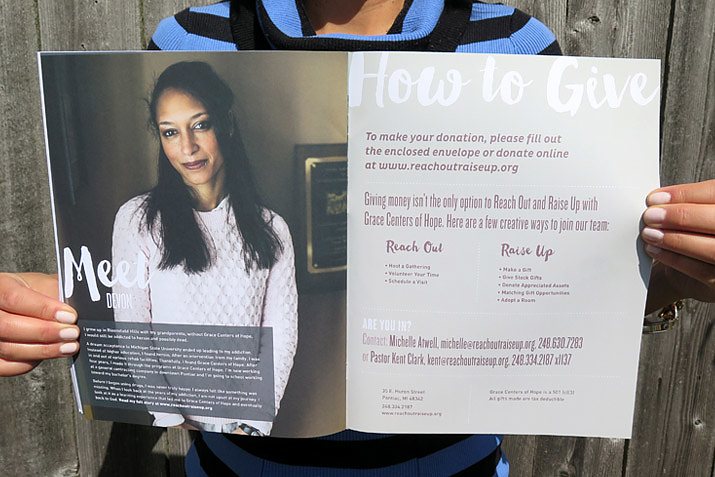 Most importantly, how one can give to support the work was communicated. Would you like to give? Visit reachoutraiseup.org