Goal: Increase sales, employee retention & recruitment
Scope: Reception experience, breakroom/gathering space
Timeframe: 4 months
Square Feet: 3500 sq. ft.
Sunnyside Medicare had recently invested in a new brand and website and was in the process of building out a new headquarters when they turned to Ideation Orange to help create a reception experience that would promote trust, confidence and communicate the Sunnyside difference to their guests, which included potential customers as well as employees.
The process of selecting the right Medicare plan can be daunting and the team at Sunnyside pride themselves on removing the confusion from the experience. At the moment of entrance, the tone of support is felt at first glance. "Let us be your guide." This phrase is a through-line of what people say about Sunnyside, discovered through researching customer reviews. We applied this research to our design and used the shape of the lettering as a leading line into the space.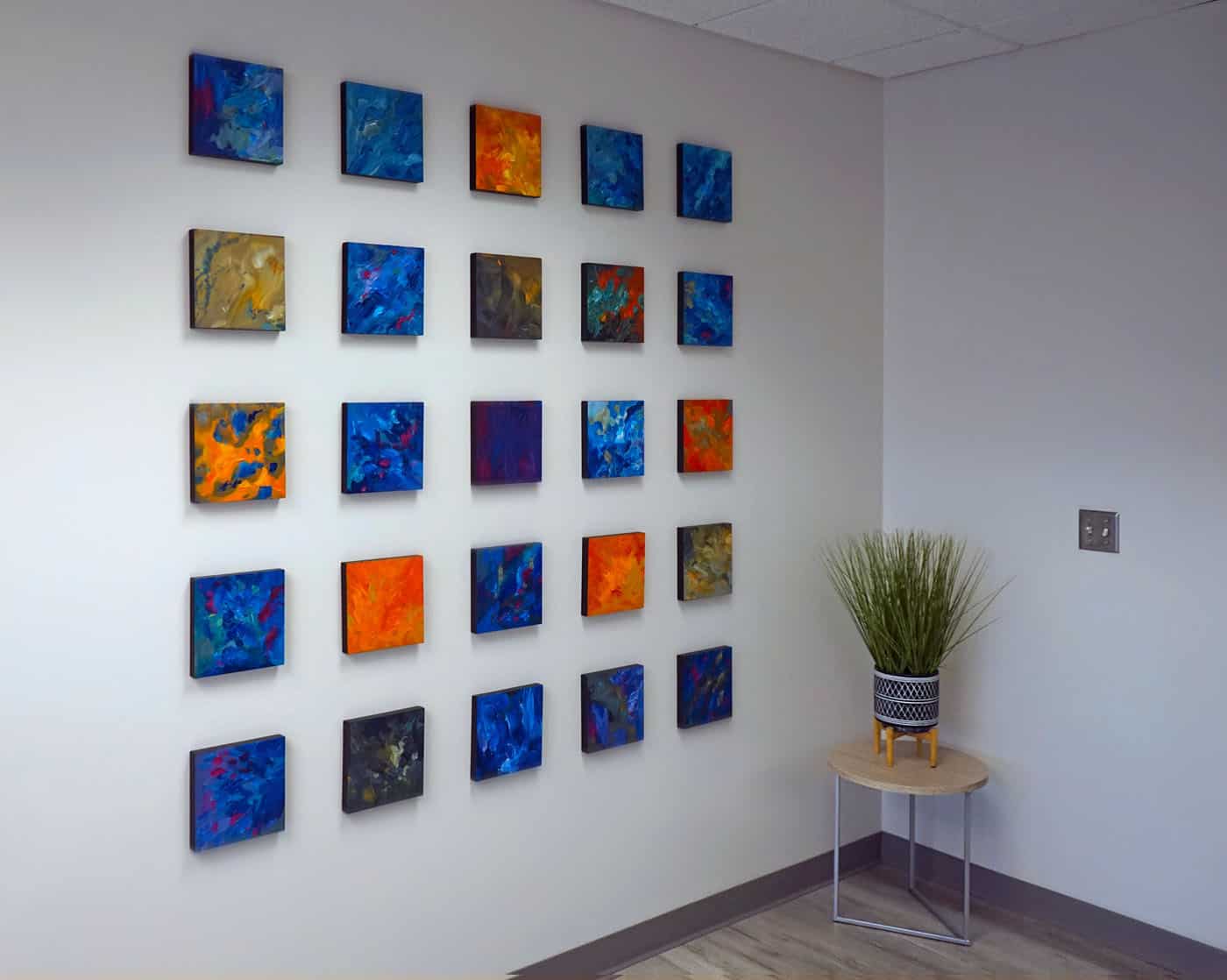 Area designed to be a place of peace and imagination with simple greenery and a wall of 25 pieces of original abstract art.
A kitchen and employee gathering space enclosed with glass walls brought natural light into the space but lacked a level of privacy needed for peace. Using a combination of translucent orange and frosted vinyl films we created an element that brought both brand energy and privacy to this space.
"The entire experience working with Ideation Orange was amazing. From the first meeting down to the implementation, the process was wonderful. The installers added to my amazement because they worked so efficiently with very little disruption to our staff. I would recommend Ideation Orange to anyone wanting to transform their space."