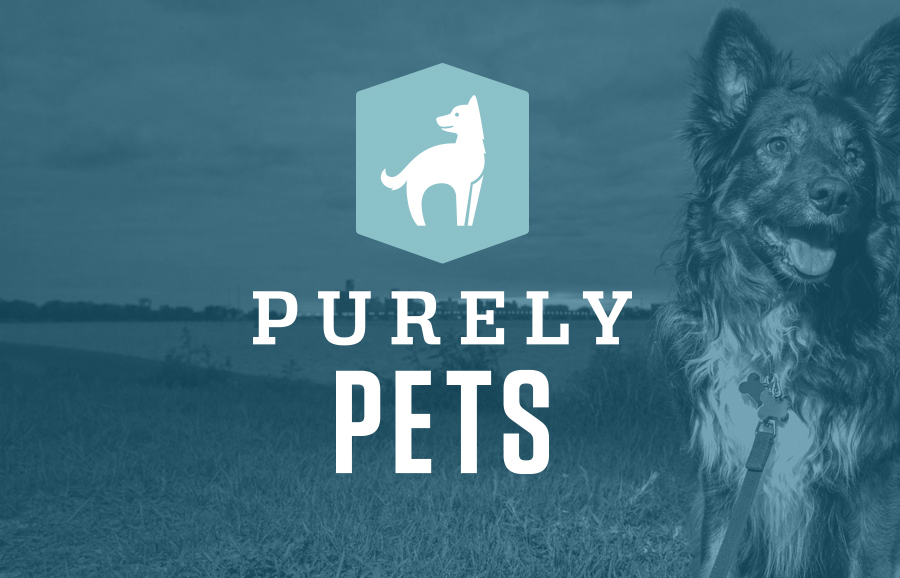 03 Jun

Purely Pets: How to Build a Brand Identity

Andrew Jacob loves his pets and had a vision for a new kind of pet food and supply store. He wanted one that focused on natural and locally sourced products. His knowledgeable staff would select each with care. Plus, he wanted a store that would make people smile.  Andrew turned to Ideation to build a brand identity and create a branded space.

And we met the challenge!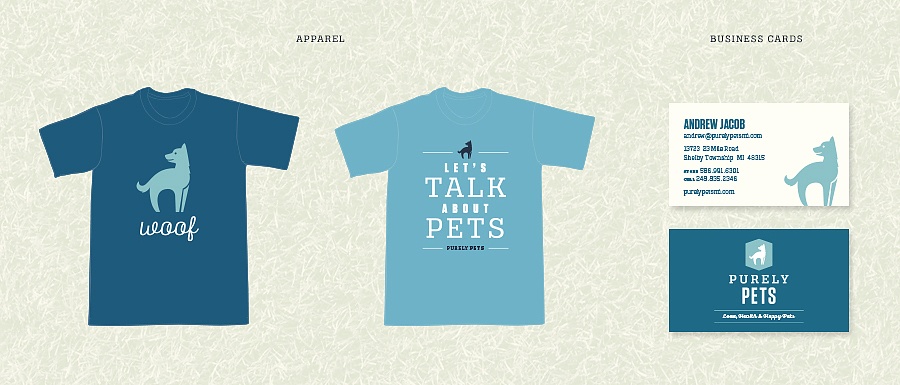 Building the Brand Identity
Ideation started by creating the design elements that would define Purely Pets in a competitive marketplace. To build a brand identity that competes against industry giants like Petco and PetSmart presents a challenge. We needed to present him as a credible contender. Yet, he still needed to communicate a unique experience. Our goal as we began to build a brand identity was for customers to connect with the healthier concept. Plus, we needed to make them smile.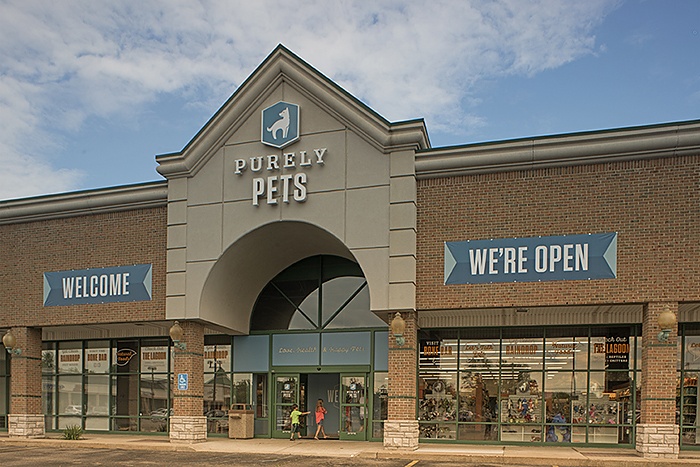 Exterior facade signage brings the brand outside.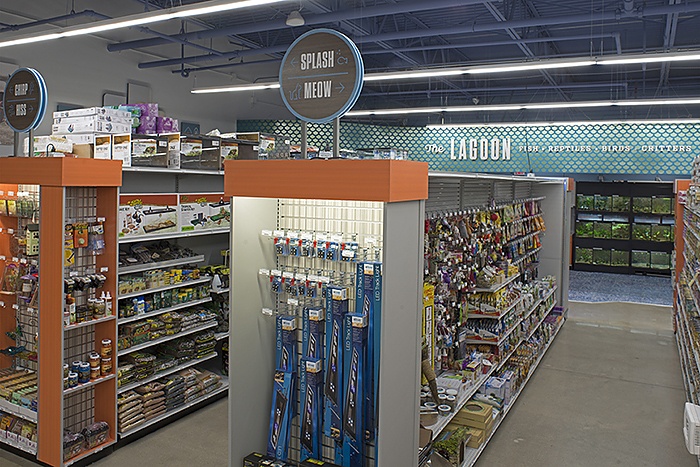 Aisle signage designed with smiles in mind.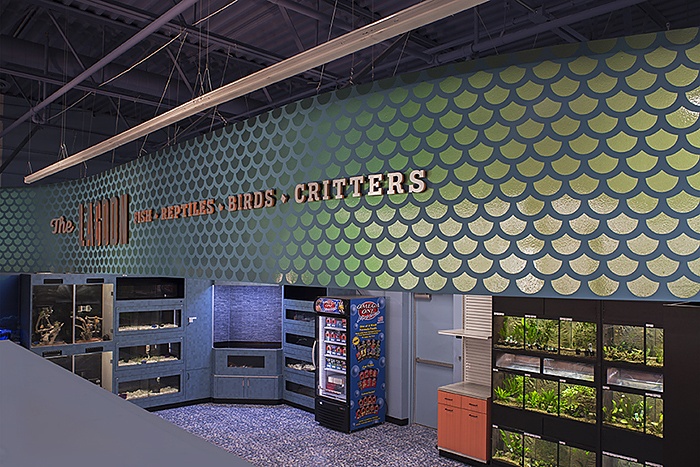 The "Lagoon" area showcased a reptilian pattern. It was produced from an iridescent vinyl for colors that change with your position.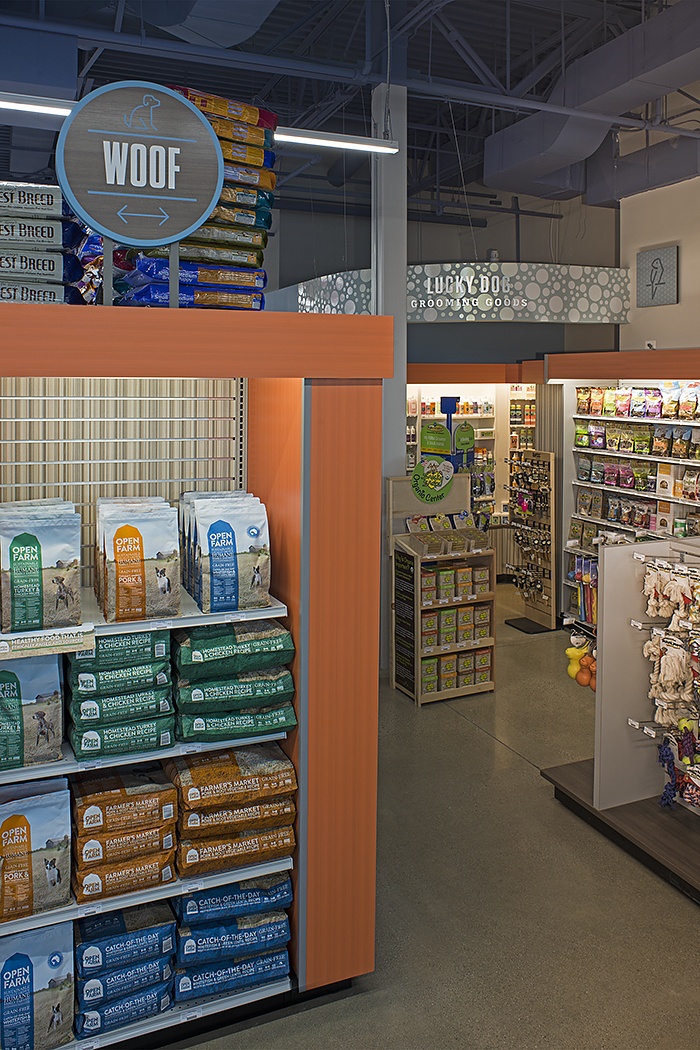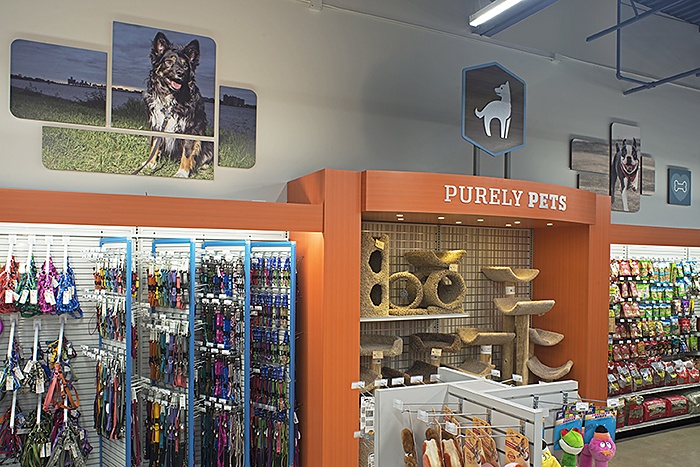 Environmental graphics were designed using playful photographs of pets in outdoor settings.  The unique arrangements of each image better integrated with the overall environment.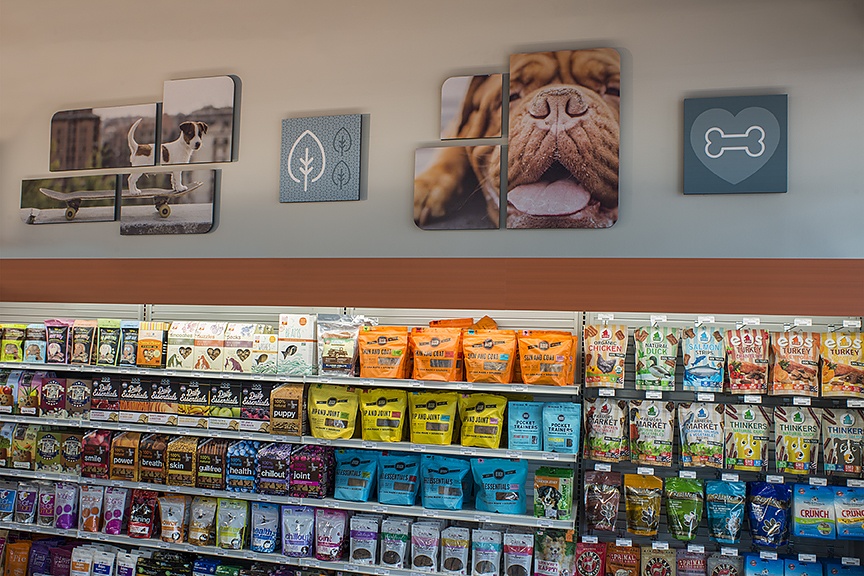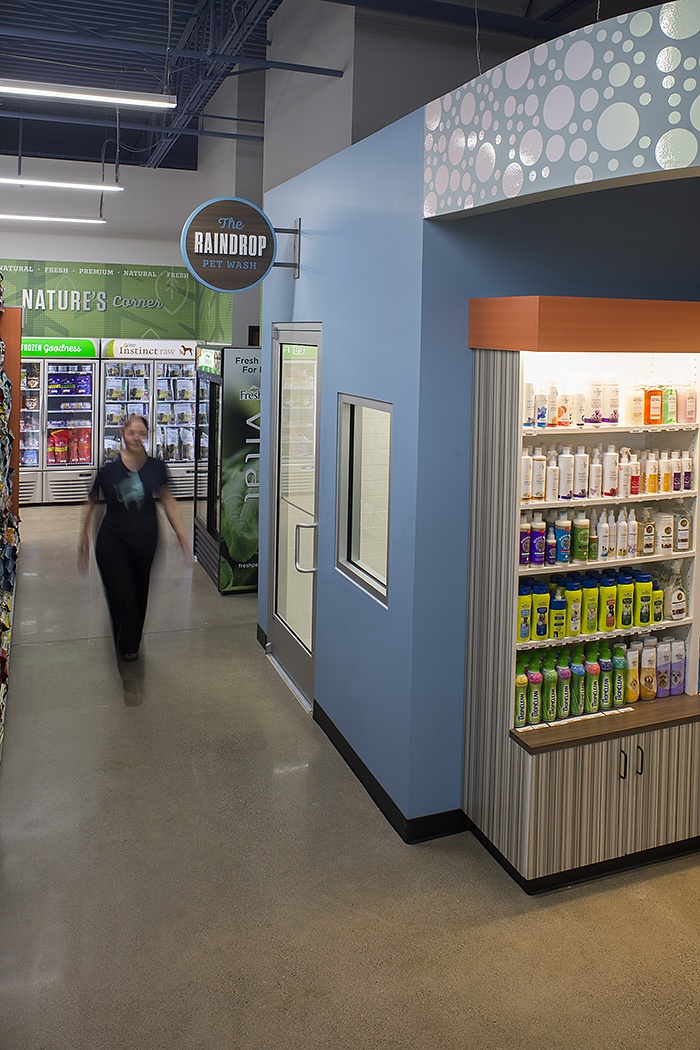 Signage design made for easy exploration with a sense of anticipation and discovery.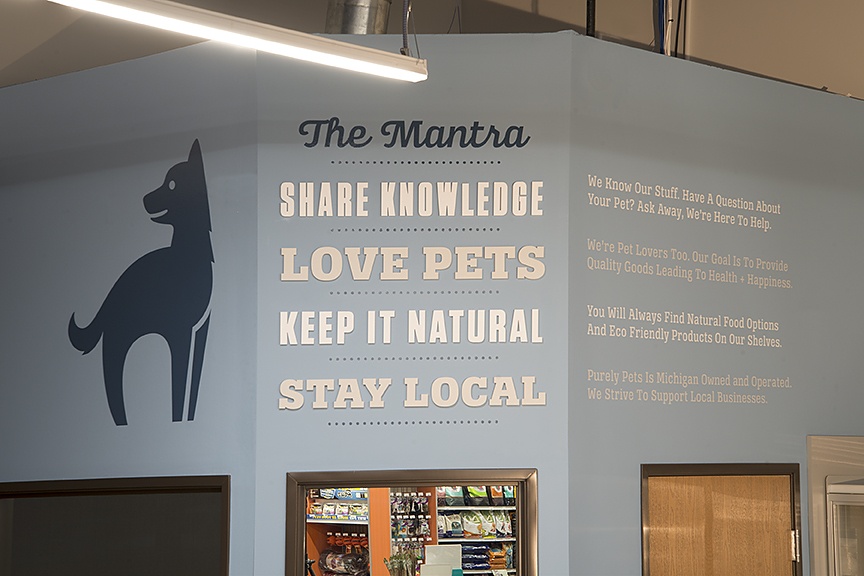 Signs proudly communicated the brand's promise throughout the store.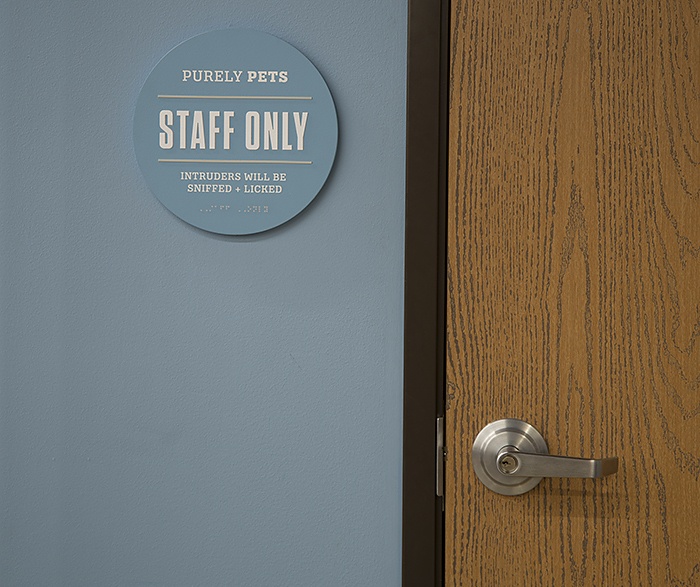 Every sign contributed to the environmental branding.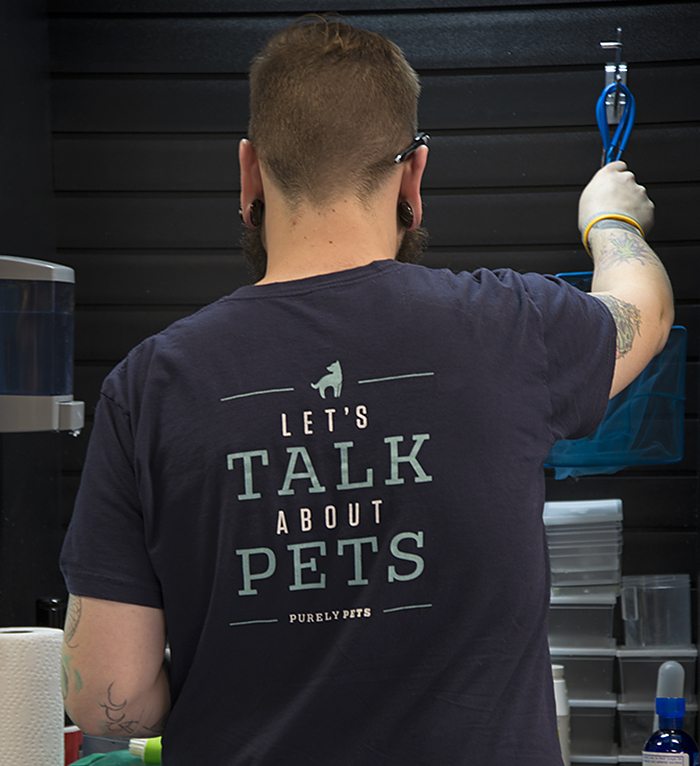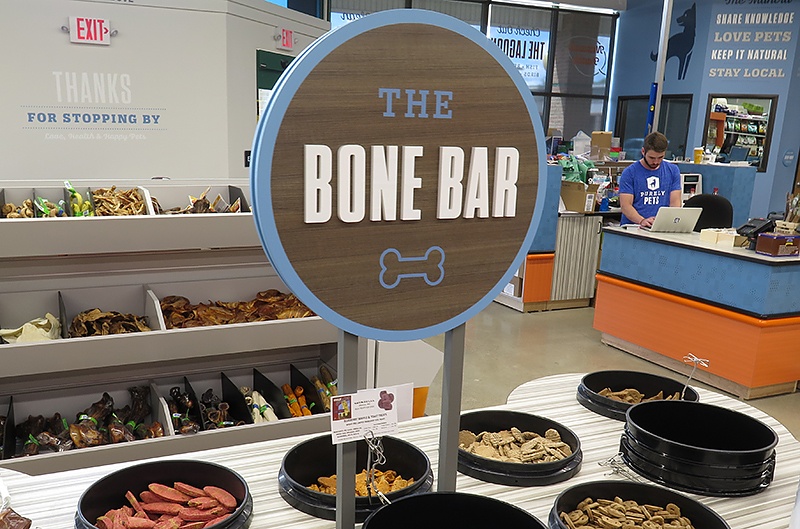 "The team at Ideation listened to me and brought my vision for Purely Pets to life.  Their ability to drive the project from start to finish made it an efficient and fun process. My favorite questions from first-time customers include, "where are your other stores?" They also ask "where is your headquarters?"  It's great to have a brand that's as poised for growth as I am."
Andrew Jacob, Purely Pets Owner
Photos ©2015 Gene Meadows