With the demand for electrical workers heating up, Ideation Orange was asked to help redesign Detroit's Electrical Industry Training Center (EITC). One objective was to help recruit top high school graduates into their high tech apprenticeship program where apprentices earn wages while they learn. What a great alternative to college debt!
We jumped right in and helped them created a branded environment.

Branding the Space
This project was a very fun collaboration between Ideation and EITC's Business Development team, Jennifer Mefford and Franz DeRaad.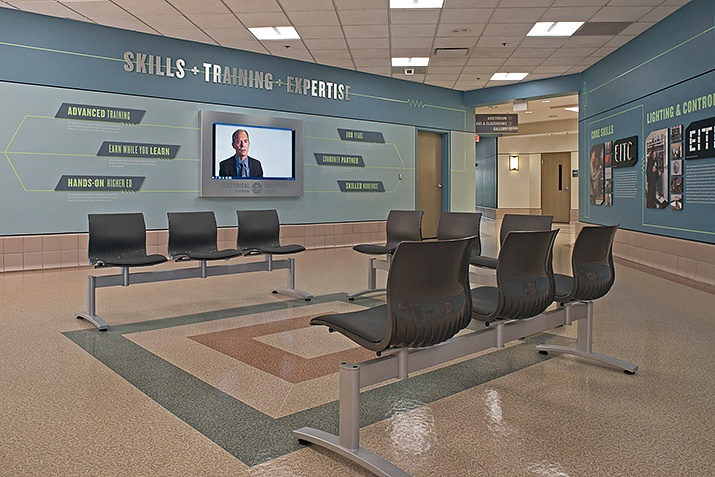 According to Jennifer Mefford, "It was a pleasure to work with the Ideation team to amplify the great story of the Detroit Electrical Industry Training Center. Thanks to the design work and collaboration with Ideation, the Detroit EITC now more boldly reflects the high-quality, state-of-the-art training offered by the facility and the 100 year legacy between IBEW Local 58 and Southeastern Michigan Chapter NECA."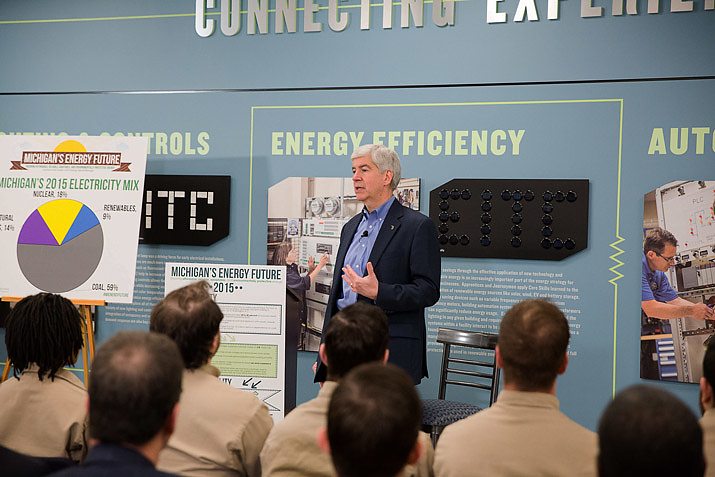 Governor Snyder toured the EITC in March and shared his vision for the future of Michigan's energy.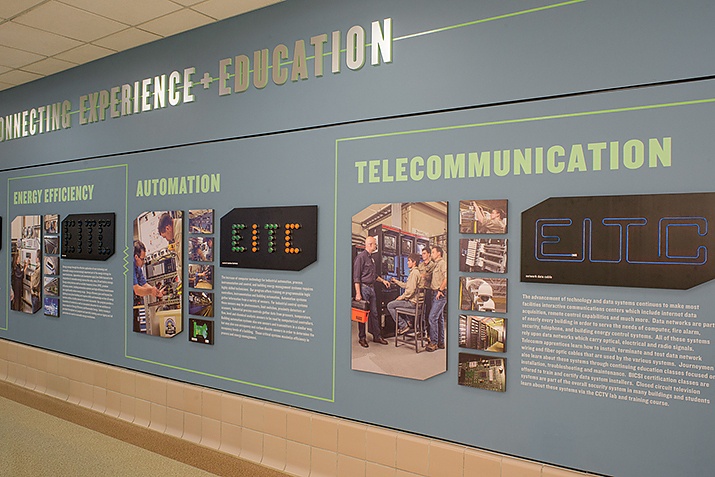 Vignettes were created in the lobby for each of the 6 curriculum tracks in the Apprenticeship program. Custom typography was created from industry materials like mini solar panels and power control switches.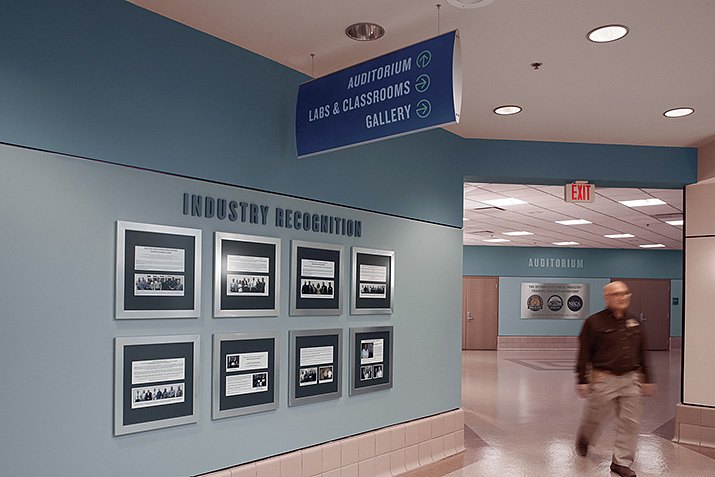 New signage was mapped, designed and introduced throughout – from wayfinding and room identification signs to new systems for showcasing awards and accolades in a cleaner, more consistent way.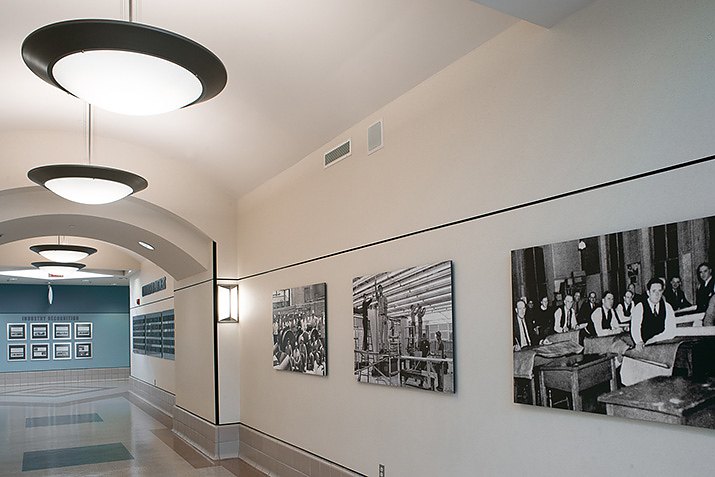 For over 100 years, this center has trained the area's top electricians; those responsible for constructing Michigan's most impressive buildings. Photography was selected from the archives to communicate this legacy.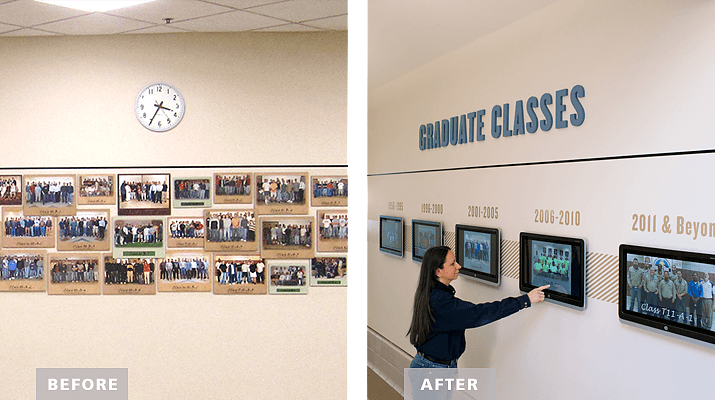 New touchscreen displays were designed to better organize and display the photos of hundreds of graduating classes. As graduates return to the center for continuing education, finding their class photo has been a highlight of the experience. Varying photography styles and an ever-increasing number of photos was making this a design and organizational challenge.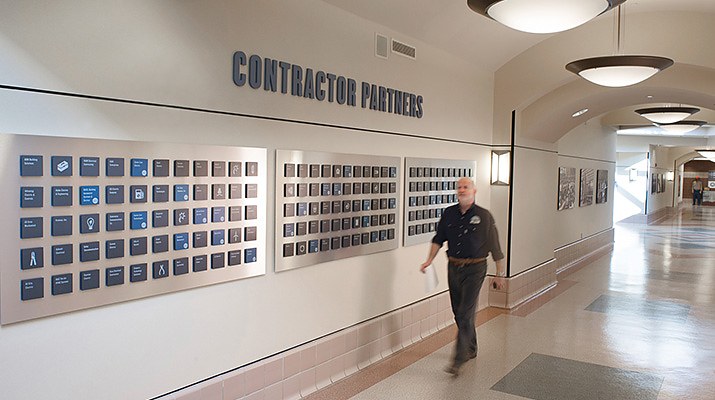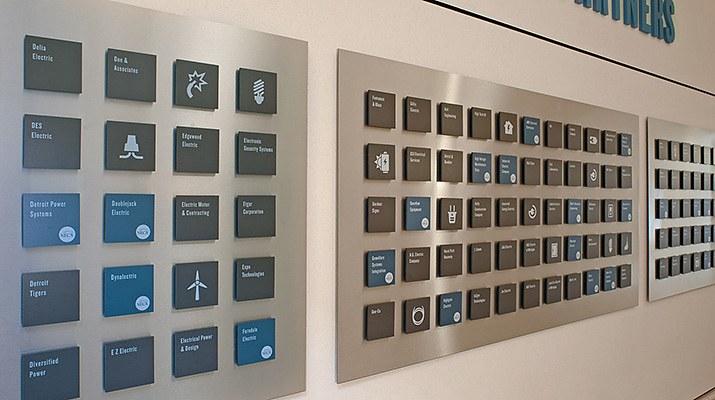 A custom display was designed and fabricated to feature the contractor partners represented by the National Electrical Contractors Association (NECA). These valuable partners help fund the Apprenticeship program along with the International Brotherhood of Electrical Workers, Local 58.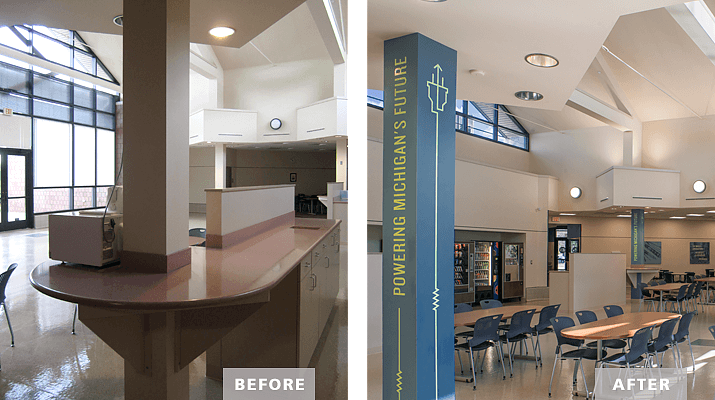 Without wanting to spend a lot of money on the lunchroom, we focused our efforts on wrapping the columns and designing a series of 40"x40" prints that were wall-mounted.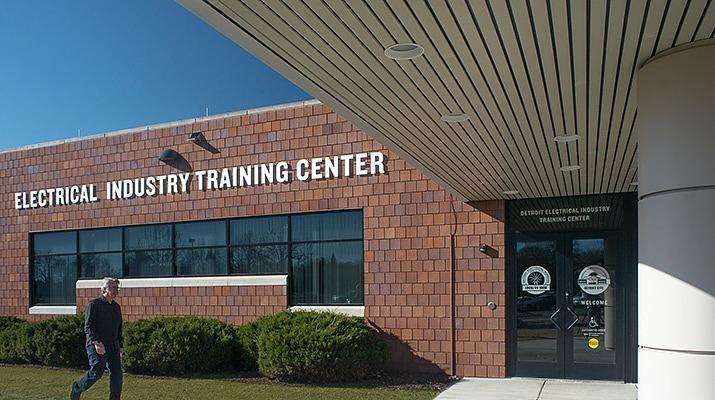 Exterior sign letters from anodized aluminum was designed and fabricated to contrast the existing façade. Logos for IBEW Local 58 and NECA were re-created on the glass entry doors in frosted vinyl.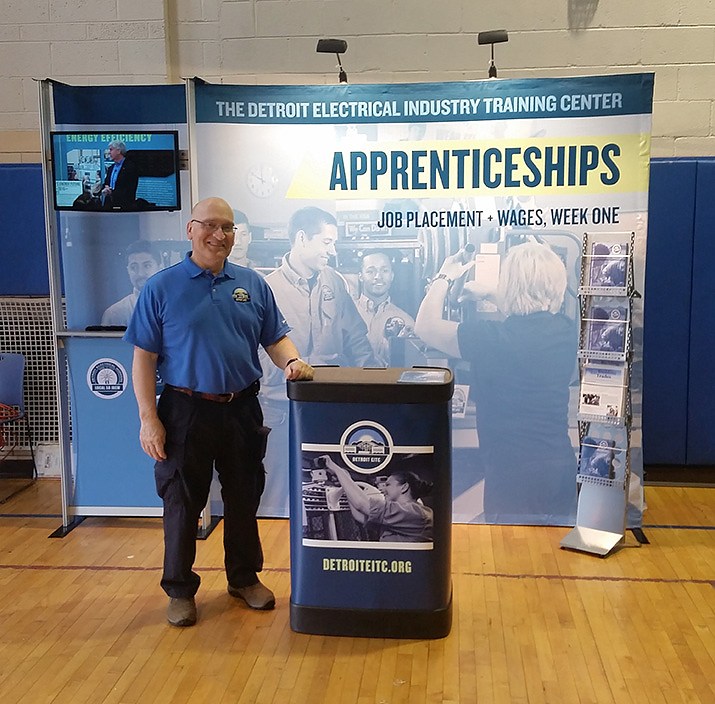 A new exhibit was designed and produced for use at job fairs and other offsite recruiting events.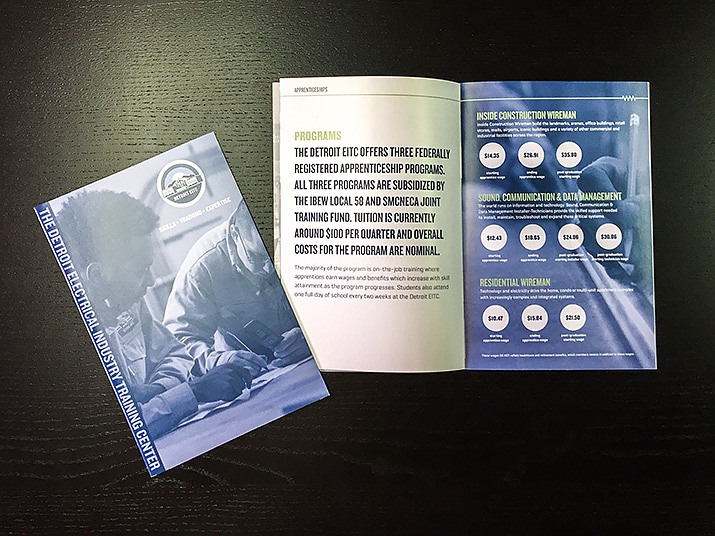 A new brochure and website were created to help communicate the benefits of the Apprenticeship program.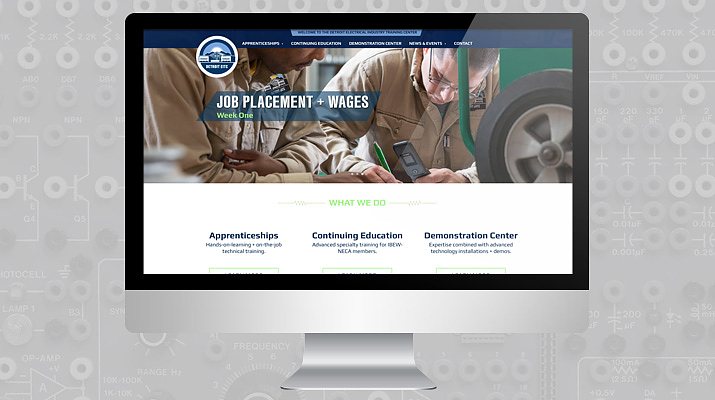 The website was redesigned per the new design style and messaging that was created for the center.
"Ideation's design work throughout the facility and in our printed and website extensions is fresh, clean and dynamic. It was a pleasure to work with the Ideation team who kept the project on track and still remained flexible throughout the effort as the project continued to add new elements.
The facility hosts thousands of guests each year including electrical professionals, legislators and other elected officials, K-12 educators and prospective apprentice applicants. The reaction to the newly refreshed space has been incredibly positive."
– Jennifer Mefford
Director of Business Development
Detroit Electrical Industry Training Center